Event Leads Not Progressing Down The Pipeline? You Have The Last Mile Problem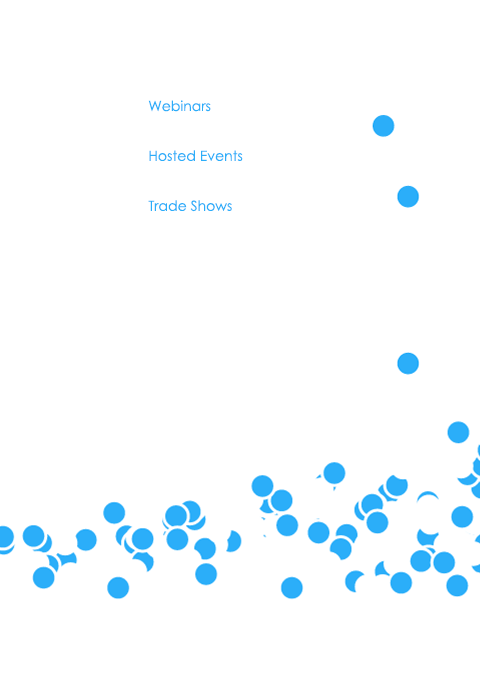 Lead Management is Manual
Transitioning expensive, hot event leads to sales is still manual and takes too long.
Follow Up Sequences Take a Lot of Effort
Building follow-up sales sequences is a huge lift from both marketing and sales. Additionally, more leads means much longer sales activity to-do queues.
ROI is Hard to Track
Proving event ROI is crucial, but manual processes take too long, making ROI incredibly hard to track.

Turn Event Leads Into Demo Meetings In Hours - Go Calendar First™
Get to those crucial sales meetings by using a calendar invite as your first post-event follow-up sent during or right after the event. All your prospect has to do is click "accept."
Event Type
SDR's + Sales Engagement Tool
Kronologic Calendar First™
Estimated Impact on Pipeline
Webinars
5% - 15%
10% - 30%
100% growth
Hosted Events
10% - 25%
20% - 50%
100% growth
Trade Shows
5% - 10%
10% - 20%
100% Growth
The Kronologic Solution
Events involve many people and are both expensive and time consuming. This necessitates a large ROI in a short amount of time. Compounding this challenge, marketing is at the mercy of the sales team to prioritize these leads and recreate the magic of the event, even if they didn't attend. Kronologic's Calendar 1st™ automation solves this.
Beat Competition to the punch
Follow up during or after events well before your competitors can. Host meetings as soon as the same day you send your custom invite.
Follow Up on Every Lead
Engage with 100% of event leads in a single step. Have AI do the scheduling and follow-ups for you.
Deliver Meetings to sales, not leads
Automatically place accepted discovery/demo meetings on the reps calendars without the time-consuming sales sequences.
Integrate With Your Current Tech Stack
Kronologic is built to work with the calendars and CRMs you use every day. Once set up, it's all automatic.