Too busy to be proactive? You have the last mile problem.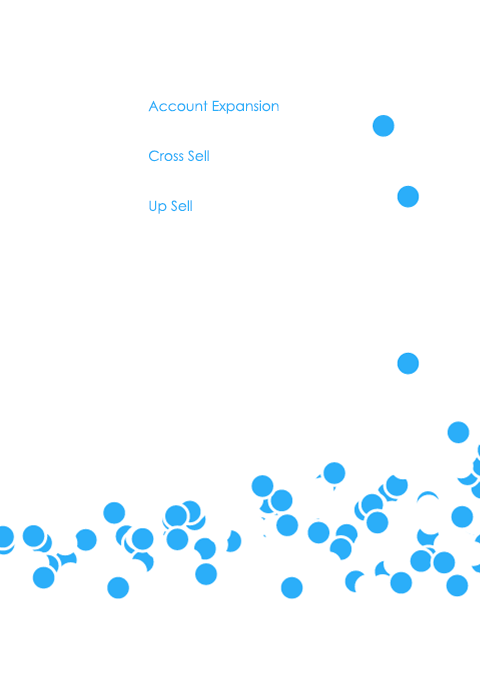 Cross-Sell/Upsell Meetings Aren't a Priority
Customer-focused reps handle so many clients they can barely keep up with all the trouble tickets and projects—forcing expansion selling to suffer.
Hard to Identify Expansion Opportunities
Customers rarely use more than one or two products of a solution, despite the benefits. Knowing which additional services to offer which customers and when is hard. Prompting a structured, consistent account expansion motion is nearly impossible.
QBRs Aren't Aligned to Renewals
Proper Quarterly Business Reviews should be planned around customer challenges, aligned to customer goals, and timed to add the additional services at the time of renewal... but they're not.

Proactively and Automatically Schedule Expansion Meetings
Never miss an opportunity to help a customer with a cross-sell or expansion to support their continued success. Calendar invites are automatically triggered based on the needs of the account.
Lead Type
SDRs + Sales Engagement Tool
Kronologic
Estimated Impact on Pipeline
Account Expansion / Cross-Sell
10% - 30%
30% - 70%
200% growth
The Kronologic Solution
Kronologic is like a virtual Sales Development Rep dedicated to your account team. Our Calendar 1st™ automation books the meetings for your team and even negotiates meeting times if needed. Now your reps focus on your customers' success, instead of how to force fit a pitch for new services.
Grow Accounts With No Hassle
Kronologic puts meeting invites first to ensure immediate and complete coverage of your best leads.
Never Forget to Follow Up With Customers
Set Kronologic to automatically book follow-ups so customers are never forgotten.
Integrate With Your Current Tech Stack
Kronologic is built to work the way you do. Once set up, it's all automatic.
Forecast Revenue and Pipeline
Detailed analytics allow revenue leaders to improve revenue forecasts and maximize the number of high-value upsell meetings booked.